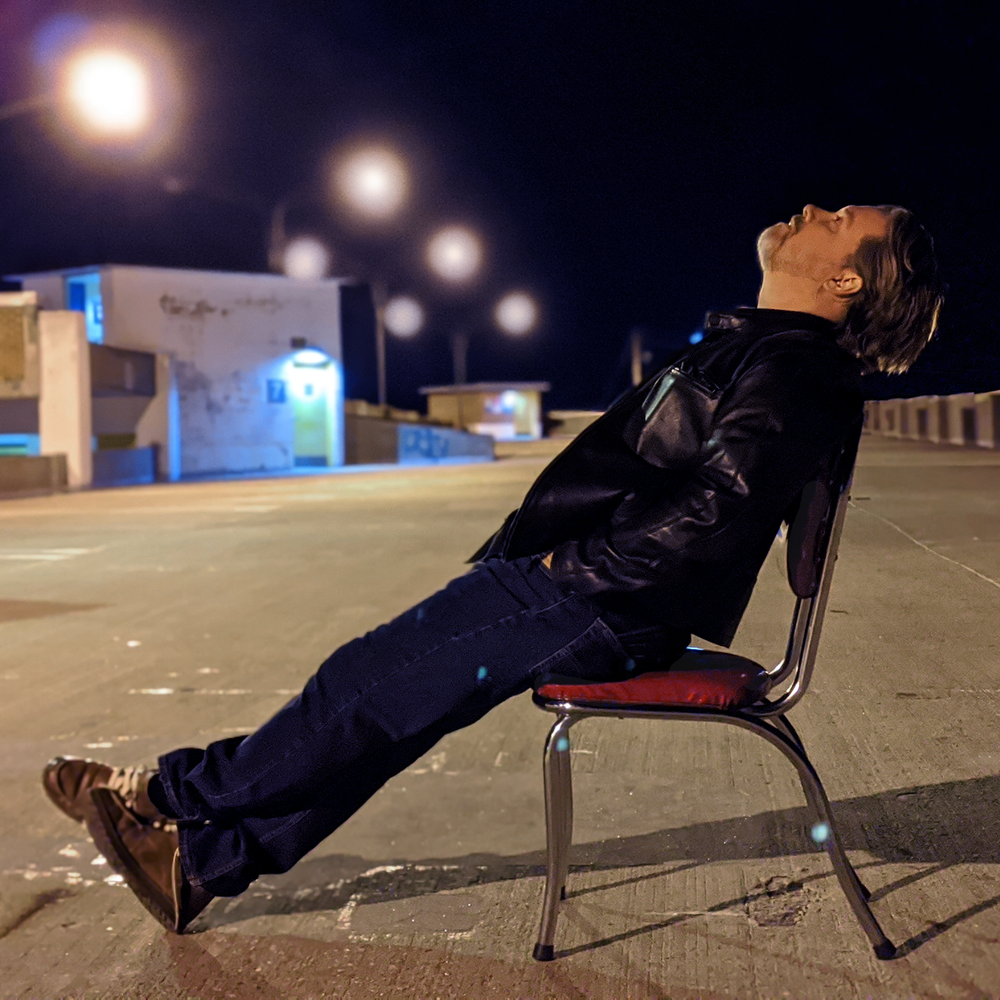 Sound and Story
Swinging between moody rockers, textured ballads, and sonic experiments, Will Keizer pursues the tradition of artists past who are defined by a deep understanding of songcraft and musicianship rather than a strict genre. He shamelessly chases inspirations down the rabbit hole, drawing from influences across the various ages of rock, especially the 80s, infusing songs with the introspection of a man in flux.
Will crafts thoughtful, sophisticated music that equally blends his skill in the electric and acoustic arenas, all the while touching the listener's mind and heart with an insightful, personal, and observant lyric. Occasionally avant garde, his approach can be unconventional. He's building a house in the borderlands between art and accessibility, and in the shadows between the light of spiritual faith and life in a fallen world. 
He's not opposed to touring, but like many of his favorite recording artists, he's most comfortable in his project studio, creating and collaborating, "I've got compositions and pieces of music in the works that are really artsy and cool and I hope to unleash them on the world sometime in the near future."
Raised among the farmlands of Wisconsin, Will picked up the guitar at 12 years old and started formal lessons. At 15 his grandfather, a farmer and antique dealer, bought him his first electric guitar: a St. Blues Eliminator custom-made at Strings and Things in Memphis, Tennessee. 
After a year of college and an overseas tour in the U.S. Army, dragging his guitars around the world and writing as he went, he eventually landed in Nashville, where he was finally able to put his songs together on his first album, Pictures in the Dark. However, at the point that he was wrapping up the details of the record, tragedy bloomed and it was clear that his difficult and turbulent marriage was finally coming to an end and there wasn't much he could do about it. He moved back home to Wisconsin and the album collected dust. "The breakup of my family was too much to bear and I spent much of the next few years depressed and confused. I went back to school and finished a degree in film at the University of Wisconsin. I ate a lot of chips and cheese dip. I hung out in coffee shops. I had to pawn a bunch of gear, including my precious St. Blues Eliminator. I did a lot of praying and sorting out what should come next. Around this time, I discovered a bunch of unfinished pieces of music on my studio hard-drives that eventually became Angel in a Haunted House."
At the beginning of the COVID-19 lockdowns, he was prepping Angel in a Haunted House, not knowing how well the spooky, cinematic, gothic epic would match the mood of the coming season. It may have been an unusual choice to start his journey back to his musical calling, considering that stylistically it's more of a side project, but it got his creative juices flowing. He likes the sound he  forged on that record and dubbed it "midwest gothic" and  hopes to work more in that style eventually. But for now he's back to the rock and roll grind, revisiting Pictures in the Dark - revamping it with new versions, new recordings, and new artwork, as well as working on recordings for future releases. "My counselor suggested I put all that strife and tragedy into my music. Well, this comes naturally for me. Needless to say, there is a catalog of songs aiming for a future release nearly completely inspired by what happened to me and my family, not just the negative, but hope for the future." 
Wanting to let go of the past, forgive, and get back on the highway, Will reflects on where he is now, "It might be an overstatement, but coming back to Pictures in the Dark and re-working it feels a little like a rebirth, or at least a restart - picking up where I left off when my life went to hell. I don't mean that as a reckless curse, I really went through hell. I spent some years in the wilderness, if you know what I mean."
The legendary music magazine, Phantom Tollbooth, has called Will's music "intelligent and creative" and Jesus Freak Hideout has referenced his "impressive guitar work."
With two albums and some independent film soundtracks behind him, Will's catalog of varied and interesting work continues to grow.